It's that time of year againnnn! No, not tax season. Yes, that's coming up too. No we don't want to talk about it, we're talking about SPENDING money here. On things that make us happy and feel good – not things that make us angry and miserable.
Moving On! Whether you're a Beauty Insider, VIB, or Rouge loyalty tier – you're about to save some money and look good doin it! If you're not aware of the beauty behemoth's customer loyalty sales, WHERE HAVE YOU BEEN?! (kidding, kidding), let us break it down for you real quick:
Sephora has a major sale a handful of times a year to thank their loyal customers and cut them a break. Tis one of the greatest perks of shopping with them and we welcome it because BEAUTY PRODUCTS ARE EXPENSIVE. The discounts vary by loyalty tier – check out the deets below –
We wanted to give ya'll a little reminder in case it slipped your minds. Don't want a missed sale in our long list of regrets. Kidding, the only things we regret are the purchases we didn't make right? We also know how overwhelming it can be making a decision on what to add to your cart and although we don't know exactly what you might be shopping for – we can share what we have our dialated, wide in anticipation eyes on.
If anyone needs assistance in choosing a product, no matter which category it falls under – hit us up and we'll do our best to impart some knowledge. Or you can go talk to a Beauty Advisor because that's what they're there for. We just hold ourselves in high esteem. Wink.
Here's what we're keyed up for –
My favorite time of the year! Sephora sales bring me so much joy because I literally will scrape my containers to make it to the sale, the struggle is real! It's also an excellent time to try some of those wish list items that I can't quite justify otherwise and to stock up on those empties. I have all my MUST BUY's listed and some maybes as well….we'll have to see how much money I can part with to keep this face happy!
MUST BUY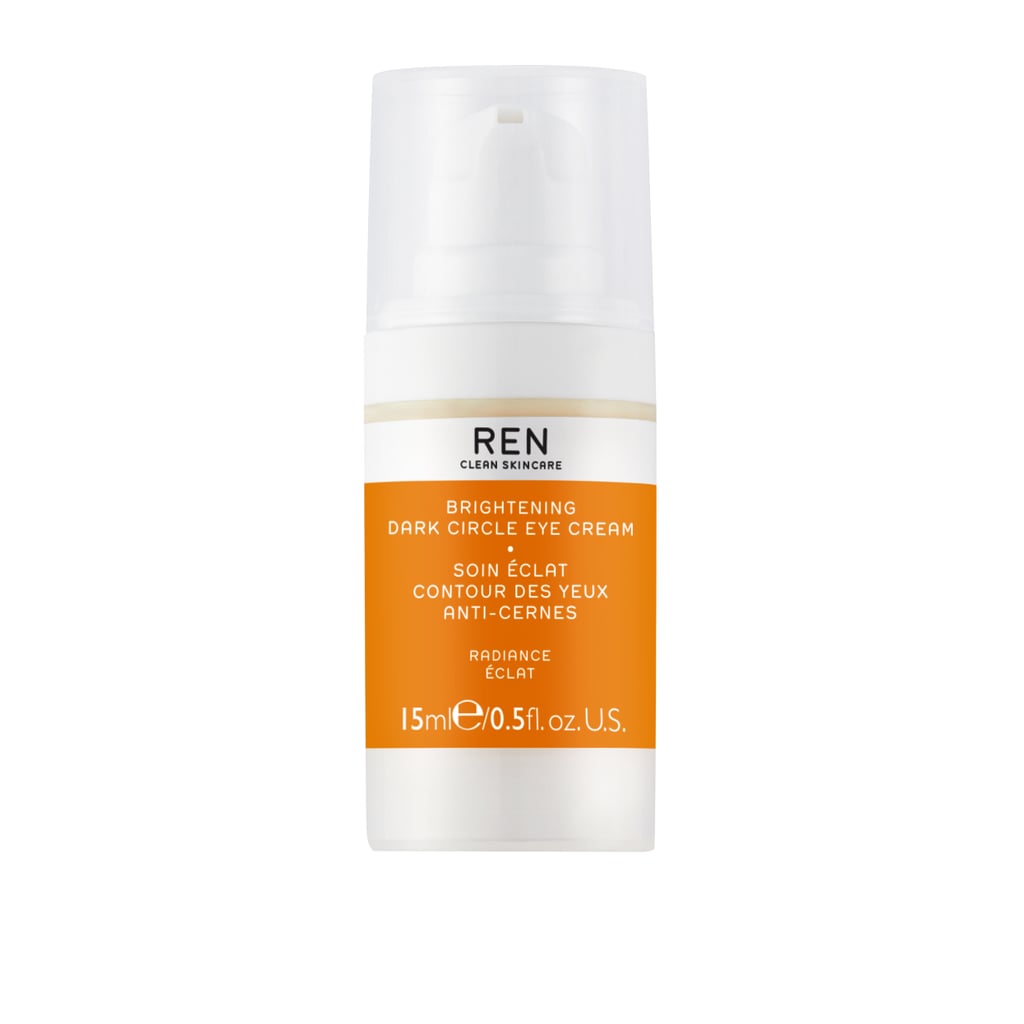 Ok, so this is something I've been itching to try. Prettyprogress23 was raving about this on IG and it immediately hit my wish list. I find milia is an issue for me with SO many eye creams and she said it did not give her milia. I've been using one from The INKEY List and it's not bad, but if I can find something that really reduces those dark circles then I'm here for it. The price point is quite high and I couldn't pull the trigger on it but hey, 20% off is enough to convince.
Get it in CANADA // Get it in the US
Another new try! This is a new product from First Aid Beauty. The ingredients sound amazing and with my retinol usage I tend to get quite dry. Seems like it's always sold out so I've got my fingers crossed that I'll be able to snag it. I do have cheaper creams that I enjoy (some reviews coming soon) so I can't justify the price for something I'm unsure of. Niacinamide is a hit or miss ingredient for this girl.
Get it in CANADA // Get it in the US
Ride or die. Love this stuff. I have half a container left, which means it's time to restock. The Original is the only one I get, I tried the other flavors and they just weren't as moisturizing for me. If it ain't broke, don't fix it.
Get it in CANADA // Get it in the US
This is my HG foundation. If you have seen our previous review on favorite foundations you would know how much I love this bad boy! Check that post if you want to know more! I'm literally scraping the inside of the bottle that I have, let's hope it can hang on another 2 weeks!
Get it in CANADA // Get it in the US
THE MAYBE LIST

*If anyone has tried any of these and can give some feedback it would be much appreciated
After my obsession with the lip sleeping mask you would think I'd jump on this! It is more expensive though for half the product amount. I would be pretty sad if it didn't live up to my expectations and I'm just not willing to spend so much money on getting both, so I would need to give up the lip sleeping mask. Decisions, Decisions.
Get it in CANADA // Get it in the US
At this price point why am I even on the fence? Your girl has super sensi skin that reacts very quickly. I've been perusing all the reviews and am still not sure if it's for me, but hey, at that price it's worth a shot right?
Get it in CANADA // Get it in the US
Oh boy…she's a pricey one. It's sometimes hard to splurge on something when your skin may not like it and it cost a pretty penny. Let's be real though, this should probably be on must buy list….I don't think I can resist.
Get it in CANADA // Get it in the US
I already have a foundation I can't give up, so this would be a buy on top of that. I have so badly wanted to try it since the reformulation. The old formula was amazing for coverage, I mean it made me look pretty flawless, however it really broke apart on my skin and some ingredients made me breakout and gave me redness. I'm just so curious if the new formula would have that coverage without those pitfalls.
If you are looking at this list and wondering where all the makeup products are….well there just isn't any! Other than my foundation I can't justify any other makeup since I have so much that I already don't use. I'm trying very hard to less wasteful and actually use the things that I own. I may not always be great at it, but I'm trying to do my part where I can and be more mindful of my purchases. At least with skincare, if it's not for me I can pass it along to some of my girls.
Get it in CANADA // Get it in the US
Listen, when I want something, I want something. I don't really wait around for the sale unless it's right around the corner. That's one shopping habit of mine that Jasmine is trying to tame (bless her heart). I blame it on my Taurean tendencies. We like shopping. I can go off on a tangent here (which I tend to do often) & also claim that I'm the epitome of patience & perseverance – buuut not when it comes to something I want done or want in my shopping cart. All bet's are off.
With that being said, my cart is a reflection of whatever I want or "need" at this particular point in time. Whether it's a new product I want to try or something I'm running out of, this sale is coming through at the perfect time. I threw in a couple items that I'd rather not purchase at full price but let's be honest, I probably would have bought it anyway if I REALLY wanted it.
CHECK OUT MY LIST
The name will always make me giggle. I'm a child, what can I say? I love this scent so much I purchased the mini perfume (which smells equally as delicious). The cream itself is v absorbant, moisturizing as heck, and (not sure if I'm being a victim or not) but I do notice that my thighs and butt visibly appear smoother and tighter. Could be the squats, could be the cream. Either way, it smells dang good but I do cringe at the price so the discount is welcome here.
Get it in CANADA // Get it in the US
This is one of my favorite Jo Malone scents. I have it in candle form as well (and I highly suggest purchasing if you're in the market for a candle right now. It smells exactly like the perfume & the throw is excellent). I just bought a perfume so I didn't really NEED another but these suckers are pricey so, again, the discount makes me feel less guilty. I'm also nearing the end on my current one.
Get it in CANADA // Get it in the US
My current body wash collection consists of Philosophy and Lush shower gels. I love them. I get excited to shower because of them. I mean, I would shower either way, but I wouldn't have that same level of elation. As I've mentioned a billion times in the past, this is my favorite scent EVER so it's only fitting that I shower with it as well. The price is very reasonable in my opinion, it lasts forever and it doubles as bubble bath & shampoo. C'mon.
Get it in CANADA
I love having such knowledgeable friends within the beauty realm. Well, it's a blessing, and a curse. I guess you can say the same for us so I should probably just shut it. Anyways, our beautiful friend Karen switched from the Laura Mercier Translucent powder to this and had rave reviews. Jasmine made the switch & once I tried hers (I was skeptical b/c Laura Mercier is an old friend. Makeup wise. I obv don't know her personally although I'm sure she's just as great as her products) I was pleasantly surprised at the visible difference it had on my skin.
Laura Mercier's Translucent Setting powder tends to look a little flat sometimes (especially compared to this one) & perhaps isn't the greatest, especially when you're taking photos with a flash. This one has these very tiny flecks of gold shimmer which make a very significant impact on the overall look. I found it to be brighter, multi-dimensional and just overall, a little prettier on the skin. We'll be doing a comparison IG so stay tuned for that. Anyways, HAD TO HAVE IT.
Get it in CANADA // Get it in the US
Just like my pal, I love the Laneige Lip masks. I rarely finish a tube or container of lip product and I've gone through 3 since I've started using them so that should be testament to how great they are. The lip mask flavor I want isn't in stock so I'm going to try this bad boy instead. I've also about finished the tube of Too Faced Hangover balm I love so I need a replacement. I love the pomp & circumstance here. The little applicator makes putting lip balm on your lips a whole thing. AND I LOVE IT. It's meant to do what lip treatment should do – moisturize, hydrate, and smooth. This one also boasts fullness, so we'll see. Oh, and it smells/tastes like Pina Coladas. If you're less than a stone's throw from a full fledged mental breakdown over the memory of vacations past – then maybe skip this one.
Get it in CANADA // Get it in the US
I love Ole Henricksen products. Moisturizers, eye cream, toners, spot treatments, scrubs – you name it – I use and adore them. They work great & they smell even better. I know there's many of you out there with skin issues and allergies to certain scents but aside from that group, why the heck would anyone want fragrance free beauty products? This might be a touchy subject so I apologize for triggering anyone but, why? I want my products to smell good. I'm paying a pretty penny – I want a pleasant smell along with whatever treatment I'm seeking. Shoot. Oh right, the lemonade scrub. Lemon anything, I'm in. I also use the walnut scrub and love it so I know this'll be great as well. I waited until the sale because like I said, I already have a scrub & contrary to popular belief, I really don't hoard products. I like to use 1-2 items for the intended purpose and once I'm out, I'll replace it. I've been wanting this one for a while so hey, 2 it is.
Get it in CANADA // Get it in the US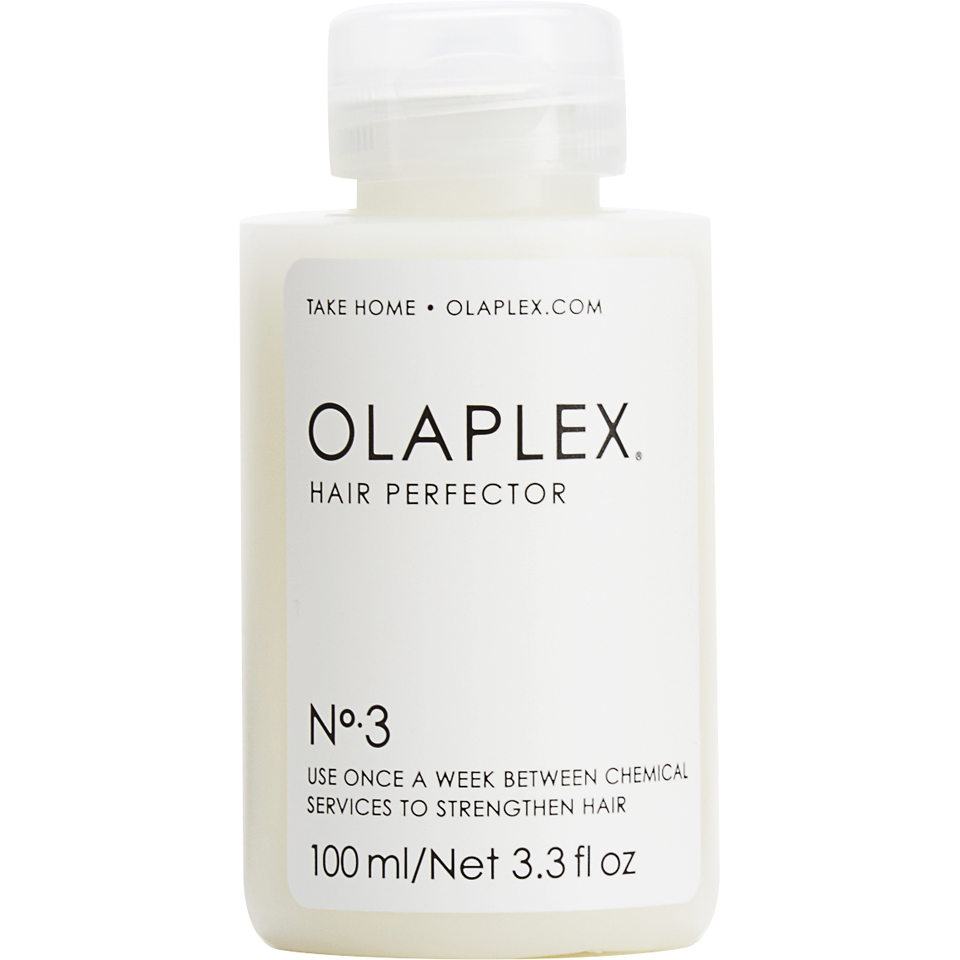 I'm in the market for a hair product that isn't an oil (I use Shu Uemura Essence Absolue & Chi Silk Infusion which are my OG's b/c they're amazing). I really want to find out whether the hype is real for this product. Their products are created by 2 people with phD's in chem & science so they must know what they're doing right? This one is meant to repair damage, strengthen & improve the overall look/feel of the hair. It's very highly rated on Sephora (ok, ok and on IG because -SUPER AESTHETIC) & I want to try it out for myself. Will definitely hit you with a lil review once I can make an educated conclusion.
Get it in CANADA // Get it in the US
*We just wanted to mention how many times we shook our heads while noting the US prices. Canada – do better. LOL.
So that's it ladies, (THAT'S IT, LOL)
If we missed anything that you feel we ABSOLUTELY CANNOT LIVE WITHOUT please let us know. Just make sure it's MIND BLOWING and a MUST HAVE. We are much too susceptible to influence when it comes to these products and our finances have gathered together to report us for lewd and suspicious behavior.
Can't wait to see YOUR hauls!